Messaging therapy
Waiting all week to talk to your therapist can be frustrating, and sometimes it is easier to write than say aloud. Our messaging therapy allows you unlimited chat with your therapist using our secure messaging platform.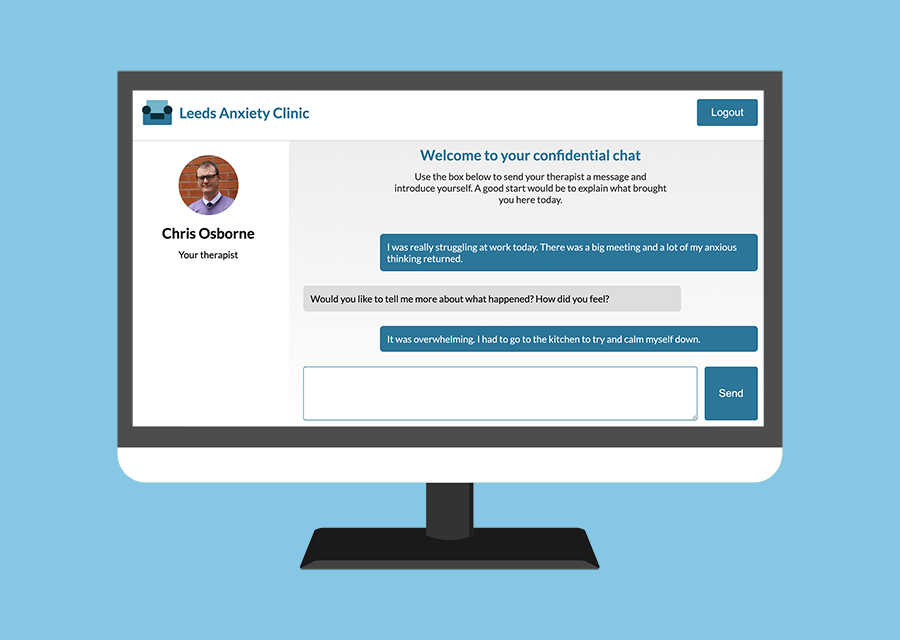 When you sign up, you will be matched with one of our therapists, just like you would be using our face-to-face service. Your therapist will be fully qualified and an expert in anxiety.
Once matched, you will be able to log in to our website using your computer or mobile phone and message your therapist at any time.
You won't receive a response immediately, but your therapist will check in at regular intervals and respond when they can.
What are the fees?
Messaging therapy costs £99 per month.
There are additional fees if you want to supplement your messaging with face-to-face appointments at the clinic, or video calls. See our fees page for more details.
Our messaging therapy comes with a 14-day money-back guarantee. Try it out for two weeks and if you are not satisfied, contact us for a full refund.
Get started
Ready to try messaging therapy? Use this link to book online. Once your booking is complete we will match you with a therapist and email you with details on how to log in to our secure messaging platform.